Is the equation still valid? The lower viscosity, the lower density, thus the better quality? How to choose the right viscosity.
The residual fuels listed in ISO8217 table 2 have always been categorised after their viscosity, and viscosity has been refiners' and fuel blenders' blend target for decades. Formerly, when the residuals derived from atmospheric distillation and blend stocks were gas oil, viscosity equaled quality - the lower viscosity, the lower density, thus the better quality. However, in mid to late nineties this changed dramatically with refiners' introduction of molecule manipulating devices as visbreakers, cokers and various cracking devices. So today viscosity does not necessary have any value as quality indicator. And from 2020 and onwards, other characteristics should be payed much more attention.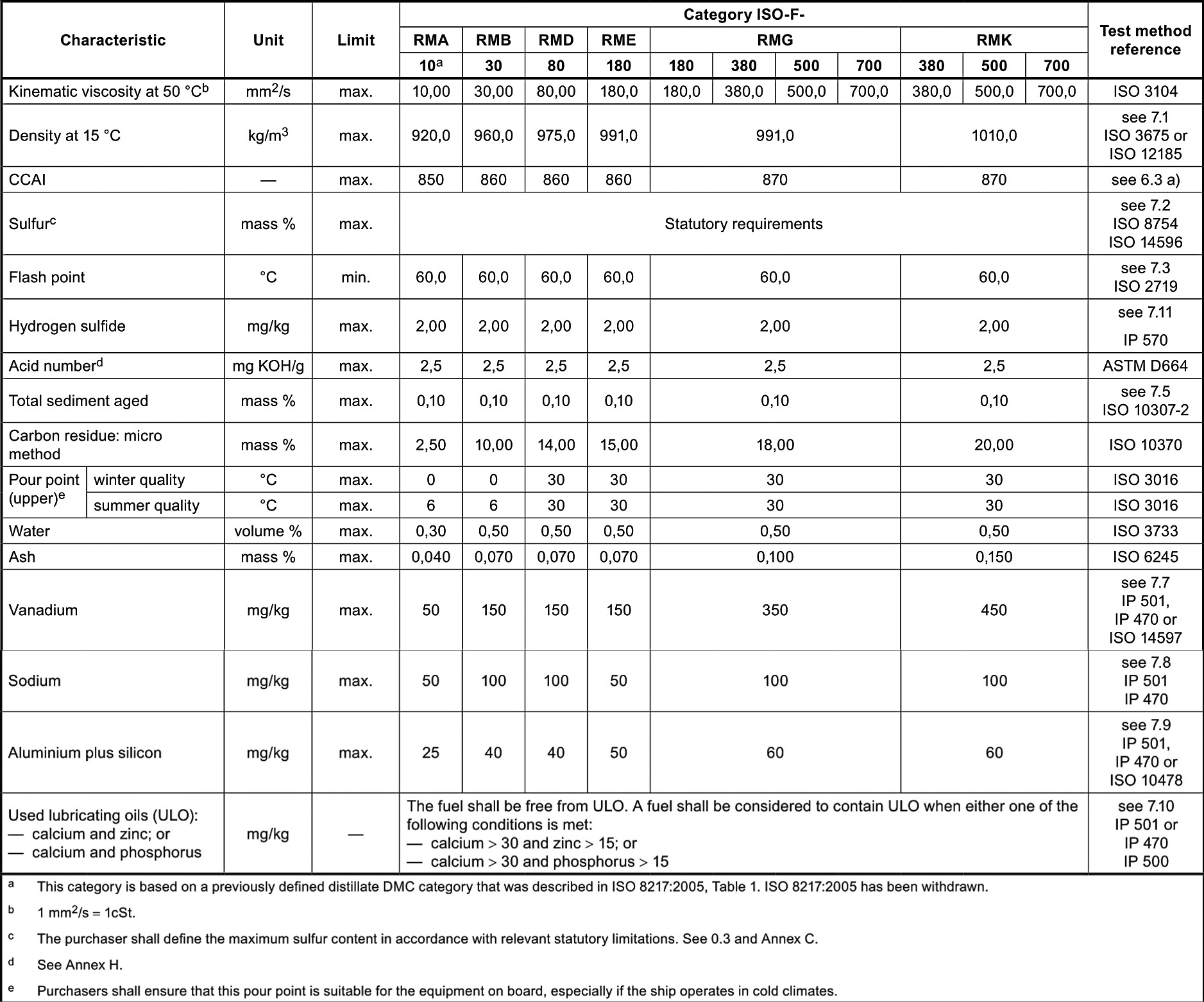 The unutilised room in the new ECA compliant fuels
We fear that some refiners and fuel blenders will utilise a room which might be in the new ECA compliant fuels to blend in heavy bottoms from catalytic processes and thereby blend to the limit of 60 (or 80) ppm catfines. This may not be a problem, but with many years of experience, we know that some owners and vessels may not be able to handle this in a totally safe manner. Catfines in general and especially in combination with poor housekeeping and substandard technical and crew management, is a dangerous cocktail. Engines can wear out in a few hours with catastrophic consequences. So be aware of low visc and low dens products with high catfines even though they are categorised and within an ISO 8217 specification.
Be safe by buying the least blended products
With the present ISO categorised fuels, Bunker One recommend buyers to purchase the least blended products, which means the heaviest and the most viscose products the engines and auxiliary equipment can handle. We often see requests for RME180 even the vessels can cope with the heavy RMK500. In best case refiners blend down their residuals with a distillate product if compatible, however very often we see blend stocks of doubtful origin and even chemical wastes are found utilised for blending purposes.
Headspace analyses – are they worth using?
Some fuel laboratories challenge this by making so-called headspace analysis, however without any standardised procedures and without quantified volume indications. Those analyses give a hint of the presence of volatile substances, but nothing else and can as such not be used in claim handling. Residual fuels are extremely complex hydro carbons and can be contaminated, or is contaminated from many sources. On top of this there is a tendency to find what the laboratories are looking for if just looking deep enough.
The same tendency is seen in the distilled products list, where we see more and more contamination of fatty acids from various sources and we see refiners utilise the heavier paraffins by using cold property depressing chemicals. Fuels with terrific characteristics for their purposes, if just the vessels are configurated and crew is able to handle the same. A type of fuels we will see much more as MARPOL compliant fuels from 2020 onwards.
How to interpret the ISO 8216 & 8217
Future ISO 8216 & 8217 editions could be diversified into two new categories. One for scrubber fitted vessels and one for non-scrubber fitted vessels and then just keep one distillate product for emergency uses. For non-scrubber fitted vessels, introduce compatibility standards, e.g. so it is standardised that category A products are compatible with other A products. And B with other B products. But A not with B products. That would be a big help for the ship owners handling the MARPOL compliant fuels we will see from 2020.
Bunker One always strive to be able to supply according to the latest edition of ISO 8216 & 8217. However, our priority is to be able to supply whatever our customers demand. We have relatively few readymade qualities on the shelves complying with 98% of our clients requests, and we will be able to customise the few odd qualities which occasionally are requested. We know our customers' demand, however, the closer we get to the individual customer and the more we know about his vessels and trade, the better service we can provide for a safe local- or worldwide trade.